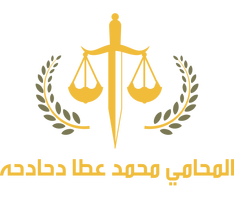 Welcome
To the Law Firm of Mohammad Ata Dahadha
Ramallah, Palestine
Welcome to the Law Firm of
Attorney Mohammad Ata Dahadha
Our primary services are to advise clients (individuals and corporations) about their legal rights and responsibilities, and to represent them in civil cases, business transactions and other matters in which legal advice and other assistance are sought.
We provide a complete solution to business and corporations including the registration and licensing of foreign corporations and subsidiaries. We can manage all the legal aspects of operating a business in Palestine including employment and HR agreements.
Click here for a complete list of services.
We provide all services for land and property acquisition, sale and management. Our services include all legal documentation including that required for absentee sale, property acquisition and management of commercial and residential properties.
Click here for a complete list of services.